WHAT YOU NEED TO KNOW
menoelle® PLUS – Exclusively in your pharmacy
The side effects of the menopause can manifest themselves in all kinds of ways. Many women could have a few things to say about hot flushes, weight gain or vaginal dryness. In this case, a herbal remedy against menopausal complaints is usually advised, such as menoelle® Tablets with the effective EstroG-100® active ingredient. However, mood swings, anxiety, internal restlessness and insomnia are other common symptoms that can have an directly negative impact on quality of life during the menopause.
And that's exactly where the new menoelle PLUS comes in. menoelle PLUS combines EstroG-100® with the high-quality AFFRON saffron extract (AFFRON Safrex), making it the prime choice for quickly regaining a high quality of life through an innovative and herbal treatment method. menoelle® PLUS is exclusively available in your pharmacy. Simply ask your pharmacist and they'll be happy to advise you.
Clinically proven effectiveness against many menopausal symptoms
The safety and effectiveness of EstroG-100® against menopausal complaints experienced by menopausal women have been proven in three prospective, randomised, double-blind and placebo-controlled studies. EstroG-100® significantly improves 12 concomitant symptoms of menopause, as well as mineral bone density. EstroG-100® does not have any oestrogenic or phytooestrogenic effect, side effects or impact on body mass index.
The mood-boosting effect of the highly concentrated saffron extract AFFRON Safrex has already been proven. Studies have shown the saffron extract to have very positive effects on 6 menopausal symptoms. The highly concentrated saffron extract also reduces sleeplessness long term and improves sleep quality.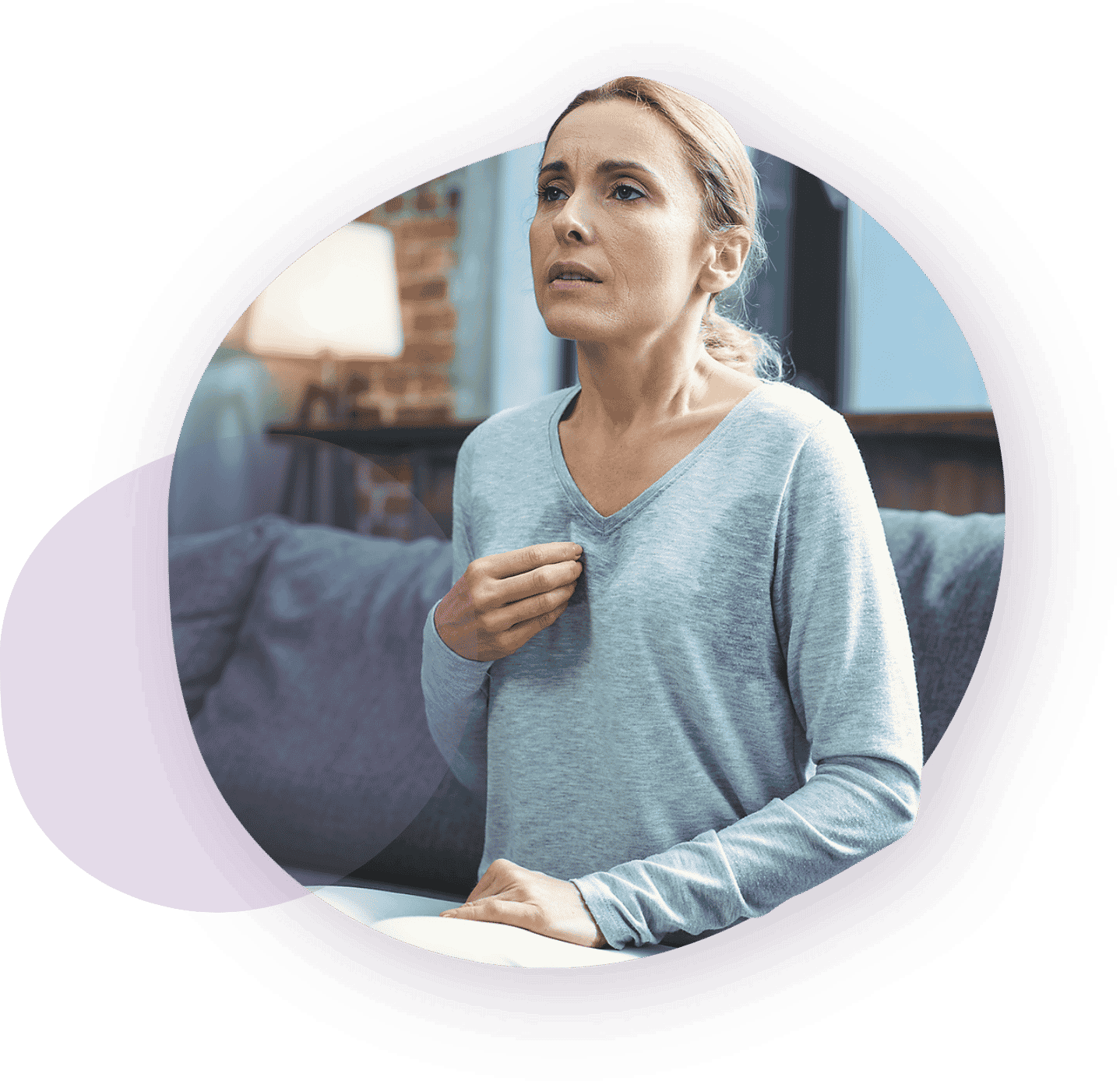 Changes to menstrual periods
WHAT YOU NEED TO KNOW
menoelle® PLUS – Two powerful herbal active ingredients
menoelle® PLUS combines the holistic approach of EstroG-100® to typical menopausal symptoms with the proven positive effects of AFFRON Safrex, a highly concentrated saffron extract to treat symptoms such as mood swings, anxiety, internal restlessness and sleeplessness.
e 30 tablets = 1 month | 30 g
| | | |
| --- | --- | --- |
| Vitamin D | | 100 % NRV* |
| Vitamin B | | 15 % NRV* |
| Folic acid | | 15 % NRV* |
*) NRV = Percentage Nutrient Reference Value according to EU Food Information Regulation
---
Dextrose, inulin, extract from three plant roots (Cynanchum wilfordii Hemsley, Phlomis umbrosa Turcz. and Angelica gigas Nakai; 17.5%), emulsifier sunflower lecithin, glazing agent hydroxypropylmethylcellulose, colorant iron oxides and iron hydroxides, anti-caking agent talc, humectant glycerin, saffron extract (1.4%), vitamin D, vitamin B6, folic acid.
---
Do not exceed the stated recommended daily intake. Food supplements should not be used as a substitute for a balanced and varied diet and a healthy lifestyle.
Please store out of reach of small children.
The dietary supplement should not be consumed by persons with known celery allergy. The dietary supplement is intended for adults only.
Open package leaflet (PDF)
EstroG-100® medicinal herb extract
The internationally renowned and clinically tested medicinal herb extract EstroG-100® is an ideal hormone-free solution for menopausal women not only haunted by hot flushes, but also struggling with several typical side effects of the menopause at the same time.
EstroG-100® pursues a holistic approach: Its effect has been proven with 12 typical menopausal symptoms in clinical gold standard studies. EstroG-100® works very naturally without any hormones, is purely plant-based and very well tolerated.
More about EstroG-100®
Saffron extract Safrex – Improve your mood naturally
Not only is saffron a precious spice, but it is also known for being a natural mood booster. It's therefore no wonder that the highly concentrated Affron saffron extract (Safrex for short) in menoelle® PLUS has a mood-boosting, nervousness-resolving, balancing and sleep-improving effect on quality of life.
Saffron regulates active neurotransmitters (such as serotonin). And the best thing: Saffron naturally improves the mood, is obviously hormone-free and well tolerated.
About saffron extract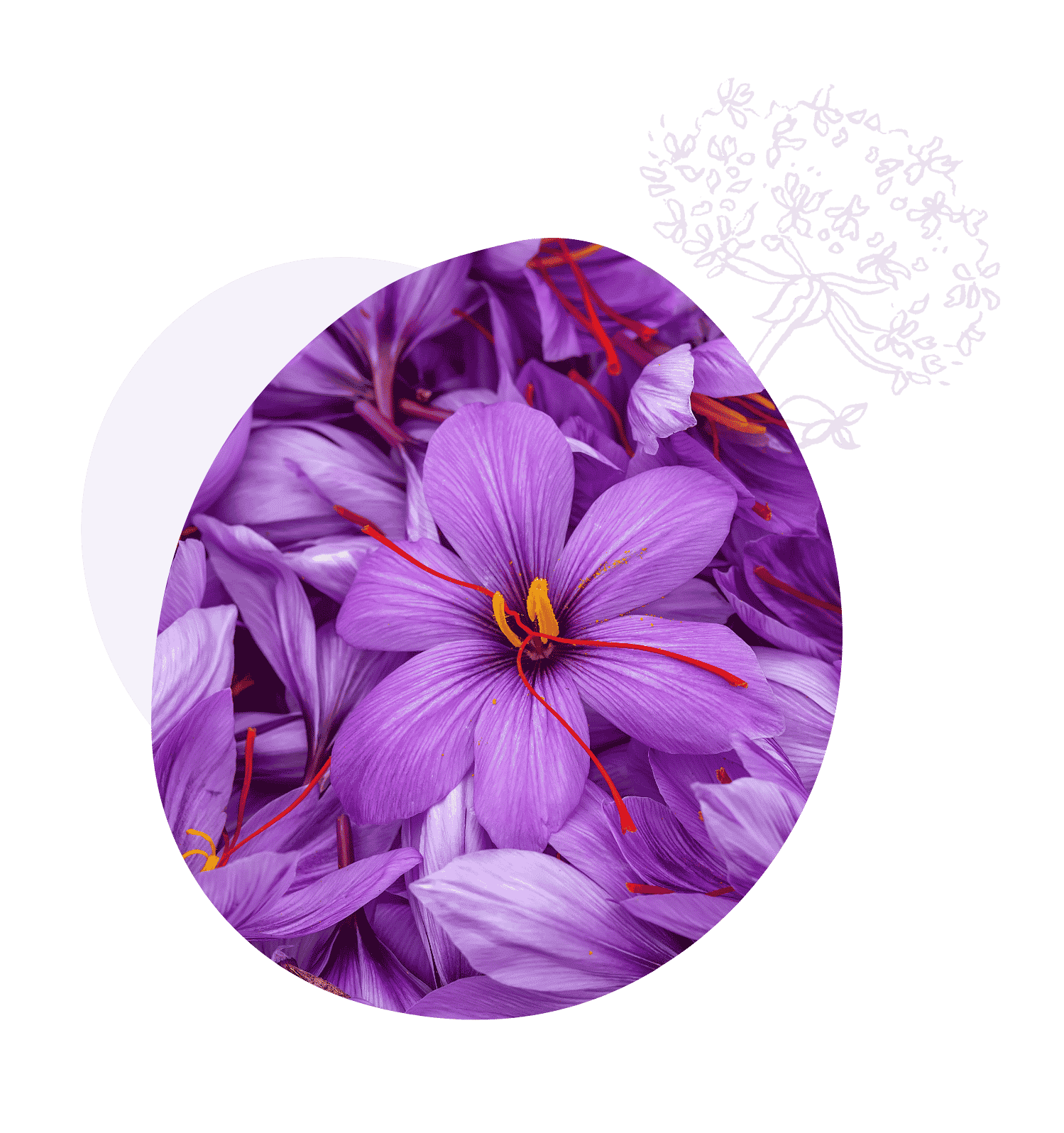 The key questions surrounding the product menoelle® PLUS with EstroG-100® herbal extract and Safrex
Dextrose, inulin, extract from three plant roots (Cynanchum wilfordii Hemsley, Phlomis umbrosa Turcz. and Angelica gigas Nakai; 17.5 %), emulsifier sunflower lecithin, coating agent hydroxypropyl methylcellulose, colouring agent iron oxides and iron hydroxides, Releasing agent talc, humectant glycerol, saffron extract (1.4 %), vitamin D, vitamin B6, folic acid.
We recommend taking 1 tablet of menoelle® PLUS in the morning with some water, without chewing.
menoelle® PLUS is well tolerated, and there is no risk of daytime drowsiness or dependency.
menoelle® PLUS is not suitable for children or pregnant or breastfeeding women with a known celery allergy.
Both active ingredients in menoelle® PLUS line need to be used for some time until they achieve their full effect. In some cases, this may happen more quickly, while in others, it can take slightly longer. Experiences from studies show that you should expect around 2–4 weeks. Make sure to take the product regularly as described in the recommendation.
Like most over-the-counter remedies, menoelle® PLUS is not listed in the service catalogue of the statutory health insurance companies. Our tip: Simply ask your health insurance fund – an exception may be possible in your case.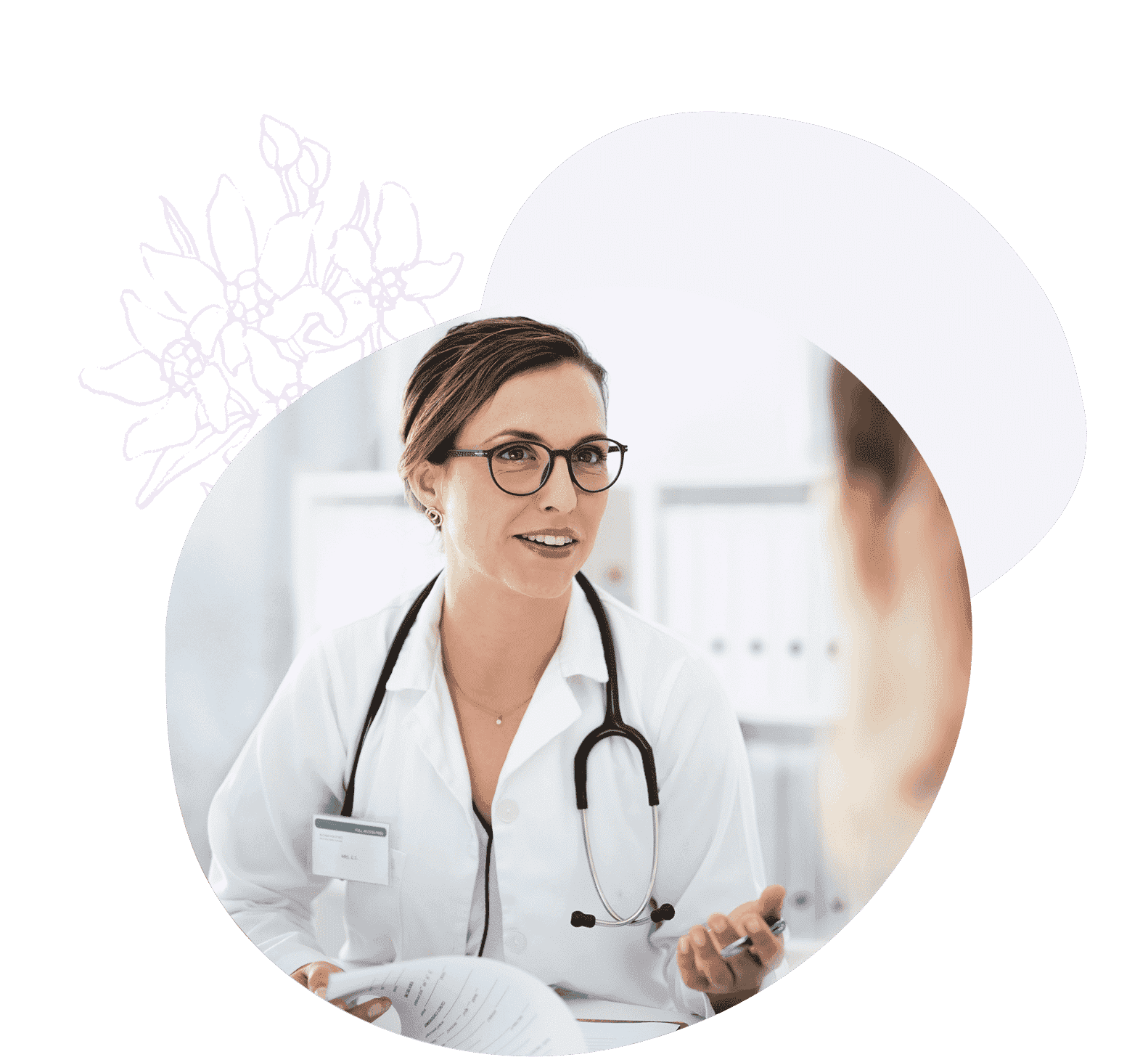 menoelle®-menopause test
Am I already in the menopause or not yet?
Simply answer the 20 short questions in our menoelle® menopause test to know more straight away.
To the test