Comfortable weight during the menopause
Women often notice that they gain weight during the menopause, and like to blame their hormones. This is only partly true.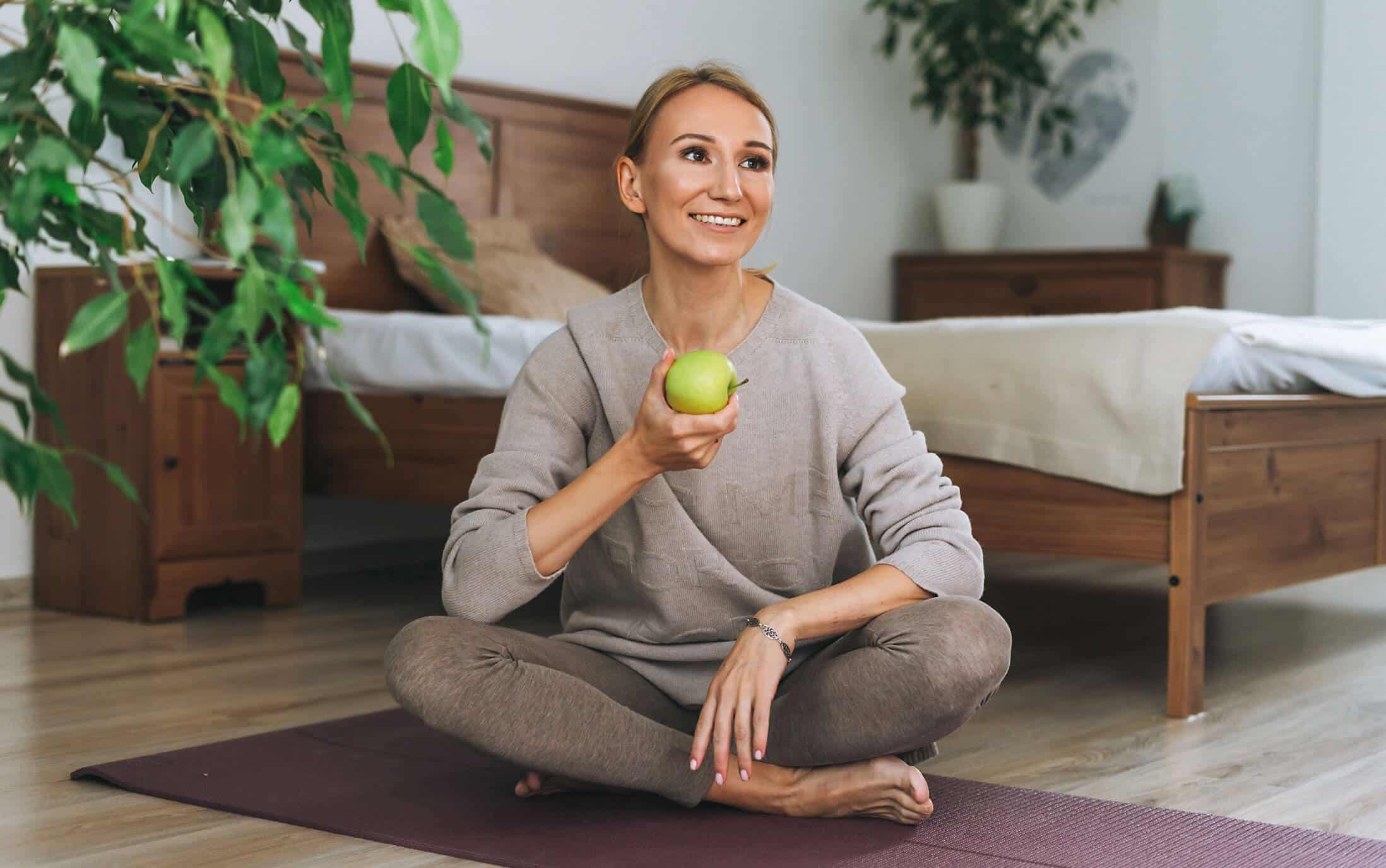 Women often notice that they gain weight during the menopause, and like to blame their hormones.
But the age-related weight gain can be counteracted by making a few life changes. The right weight is not only good for the self-confidence of each individual, but a normal weight or moderate overweight also comes with health benefits.
Food with low energy content & high nutrient content
As we get older, above all else, food with a low energy content (and a high nutrient density) should be part of your meal plan. These are usually low-processed foods such as vegetables, salads, pulses, fruit, potatoes, wholegrain products, low-fat dairy products and lean meat. The positive side effect is that these foods have a high nutrient content, especially as important nutrients are no longer absorbed so well when we are older.
Proteins for muscle preservation
Conscious consumption of protein products can partly prevent the breakdown of muscles. This does not always have to be animal protein, as many plant-based foods also contain valuable protein. Good supplies of protein are fish, lean meat, beans, peas, lentils, low-fat milk and dairy products, soy products, nuts and vegetables such as spinach, green beans and broccoli or even cress and mushrooms.
Avoid food with high energy density
For breakfast, readymade muesli or cornflakes, for lunch a quick hamburger, Italian pizza or pasta with creamy sauce and some some nice ciabatta to go with it in the evening. And in between, a few sweets, snacks in front of the TV, perhaps even an alcoholic beverage. Like many other high-processed foods, these calorie bombs usually offer nothing except empty calories and should be enjoyed as sparingly as possible.
Sport and exercise
Moderate sport and sufficient exercise do good in every phase of life. They stimulate the metabolism, increase metabolic rate, boost energy consumption and avoid or reduce overweight. At the same time, sport has a mood-boosting effect; you simply feel better.